Spicy Casserole.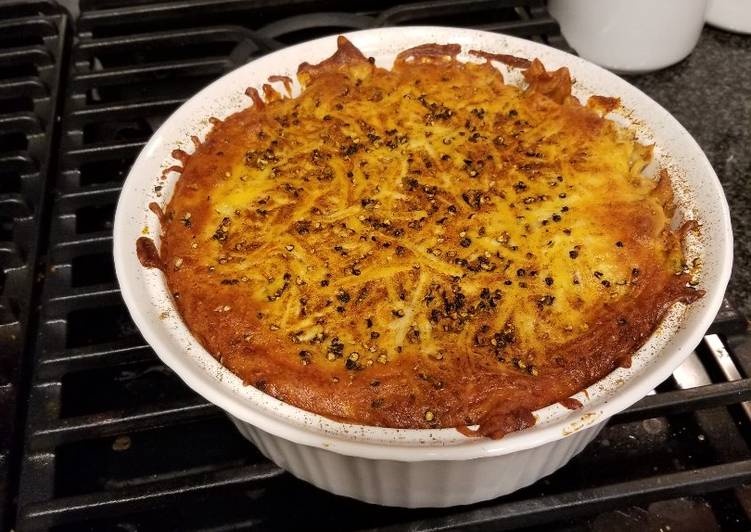 You can have Spicy Casserole using 14 ingredients and 7 steps. Here is how you cook it.
Ingredients of Spicy Casserole
Prepare 1/2 Package of Whole Wheat wide Noodles cooked per directions.
Prepare 1 of large can Chunk Chicken (or Tuna of you prefer).
Prepare 1 Can of Cream of Mushroom Soup.
You need 1 Can of Cream of Celery Soup.
Prepare 1 Cup of Frozen Peas.
Prepare 1 of Small Red Onion (diced fine).
It's 1/2 Tsp of Salt.
You need 3 Tbs of Coarse Ground Black Pepper (divided, and to taste).
It's 1 Tbs of Crushed Red Pepper.
It's 3 Tbs of Cajun Spice (divided and to taste).
It's 3 Tbs of Giardiniera.
You need 1 Cup of Bread Crumbs (divided and to taste).
It's 1.5 Cup of Monterrey Jack Cheese shredded (divided and to taste).
It's of Cajun Spices to taste  (likely about 2-3 Tablespoons spread over layers).
Spicy Casserole instructions
Preheat oven to 375 degrees..
Cook the Whole Wheat wide noodles per package instructions.
Spray your baking pan with non stick spray such as PAM or canola oil..
Mix the Canned Chicken, Cream of mushroom soup, Cream of Celery Soup, Frozen Peas, Red Onion, Giardinera, and Bread crumbs in a separate bowl..
Once the egg noodles have cooked, put half of the egg noodles in the baking pan, and cover them with about half of the mixture from step number 4..
Cover the remaining noodles and mixture with cooked Egg Noodles. Then cover that with the remaining Chicken, Soup, Peas, Onion and Giardinara mixture. Cover this liberally with Monterrey Jack Cheese. Add coarse black pepper and Cajun Spices to taste..
Bake the casserole for 30 minutes at 375 Degrees. Serve in bowls..
Related Post "Recipe: Appetizing Spicy Casserole"